Highlights:
Learn how to model the heat flow across a vapor-compression refrigeration cycle
See how to calculate the heat changes necessary to condition air to a specific range
Perform optimizations on parameters across the entire system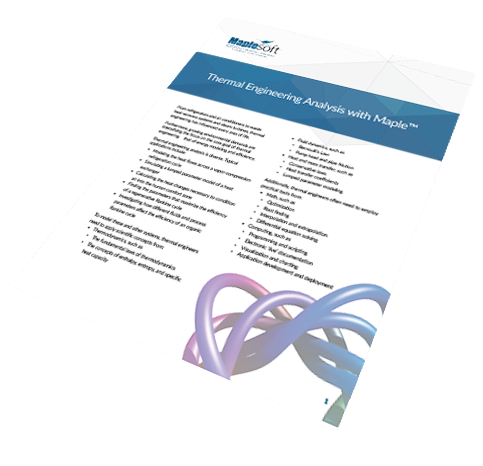 Learn how Maple can be applied to thermal engineering analysis, assisting in a wide range of applications. Using Maple's calculation environment, you can simulate a lumped parameter model of a heat exchanger, and see how to optimize a wide range of variables in a heat exchange environment. In the same environment, Maple can be used to investigate how different fluids and process parameters impact the efficiency of an organic Rankine cycle.