How can technology address key challenges in STEM programs and improve student comprehension, retention and success? This webinar will discuss the challenges that exist today and explore Maplesoft's easy-to-use technology solutions.
Maple is an amazing tool for visualizing concepts and exploring problems, while Maple T.A. allows students to practice skills and gives you a tool designed for evaluating student performance in STEM subjects. During this webinar, you will be introduced to both Maple and Maple T.A. and learn how Maplesoft's suite of products is the perfect addition to your teaching tools.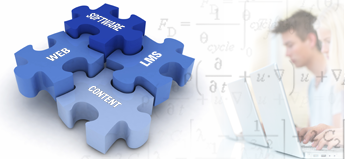 Louise Krmpotic earned her Bachelor and Masters of Mathematics from the University of Waterloo, Canada and a Bachelor of Education from Althouse College, the Faculty of Education at the University of Western Ontario in London, Ontario. She is currently the Director of Business Development at Maplesoft and has over 15 years of experience working with technology in all levels of education.